Category Archives:
Fishing Reports


Well, following a poor wet season requires a 'chin up' attitude! There are still PLENTY OF FISH out there to be caught and the harbour flats are a superb barra haunt throughout the dry. Aim for the shallower waters where … Continue reading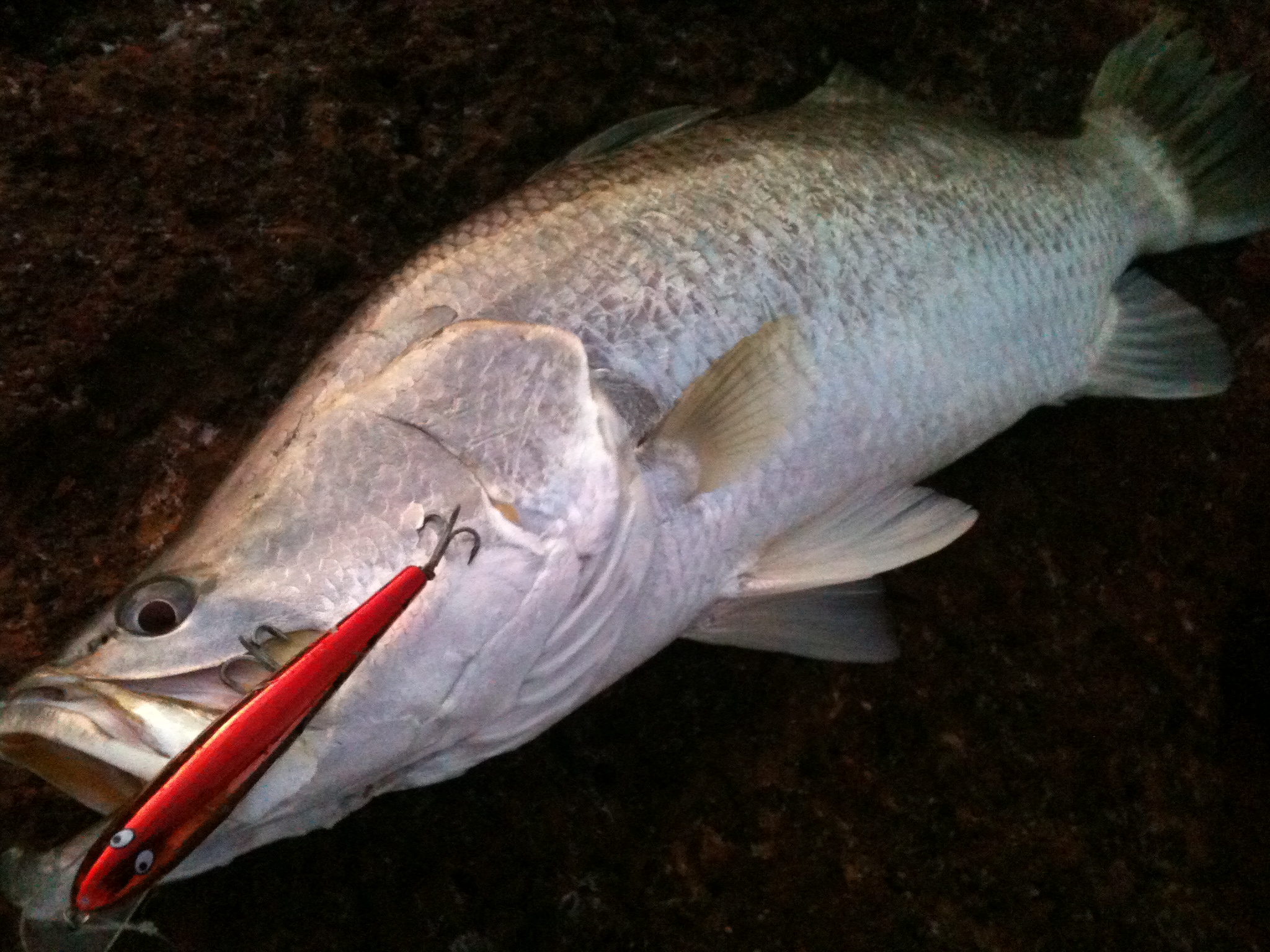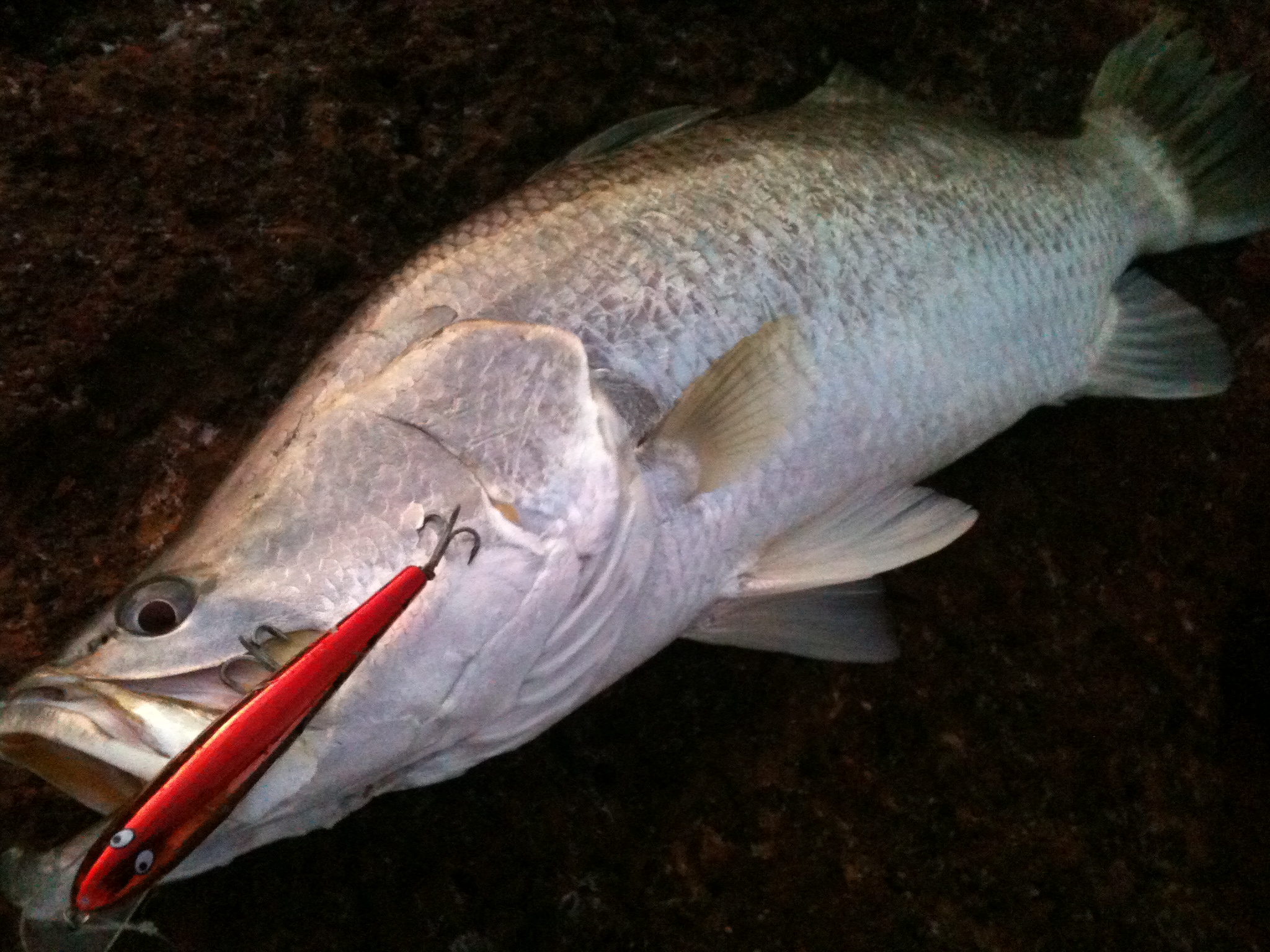 Build-up Barra Fishing is in full swing as we wait for a decent monsoon to arrive. In between the windy squalls, there have been bouts of blistering barra fishing in Shoal Bay and Darwin Harbour. The new Pro Lates Enticer … Continue reading
Posted in
Fishing Reports
Comments Off

on Build-Up Mania…But Where's the Rain?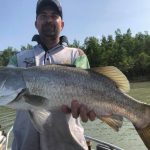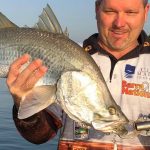 Harbour sessions are GO👍👍 Heaps of fish around to 72cm this morning….Rapala Flat Rap10's and Reidy's Junior B52's 'Wasabi' the cream of the crop! Get up on the flats during the neap tides with shallow minnows and sight cast your … Continue reading


Regardless of the first initial rains, the Barra around Darwin and Bynoe Harbours are still on the chew big time……Zerek 87mm Live Shrimps have been the go-to lure this month with healthy fish in the 80cm range coming from the … Continue reading


Here comes the bluewater action thick and fast! Despite the winds causing a little havoc lately, there's still been good catches coming from inshore grounds about the top end. Sailfish have been caught in numbers off Dundee Beach during the … Continue reading


Well, well, well…..I don't want to speak too soon but HOW GOOD IS THIS WET SEASON GOING! An absolute balltearer so far and it doesn't look like stopping any time soon. The Daly has been up over ten metres a … Continue reading


You bewdy! So far, so good. All reports so far suggest we are in for a cracking wet season and it's started with widespread monsoonal activity showing it's face already. Having lacked any real wet season for a few years … Continue reading


You can feel the changing weather as the easterlys roll in and already the bluewater mayhem has begun with Macks, Tuna and Sailfish thick around the Dundee Wide current lines. Big reports are coming of multiple Sailfish sightings with good … Continue reading


Well, as far as kick starting the wet season goes…we can't complain. It was a ripper few weeks of rainfall leading up to Xmas and The Daly region has copped more than they bargained for. Spare a thought for the … Continue reading


Yep, here comes our favourite time of year…big saltwater barra action has already started. The Shoal Bay 'Rock' is again producing 90cm+ barra across the top of the tide, and the Killalure Barrabait in BDSI Bling is doing damage. One … Continue reading